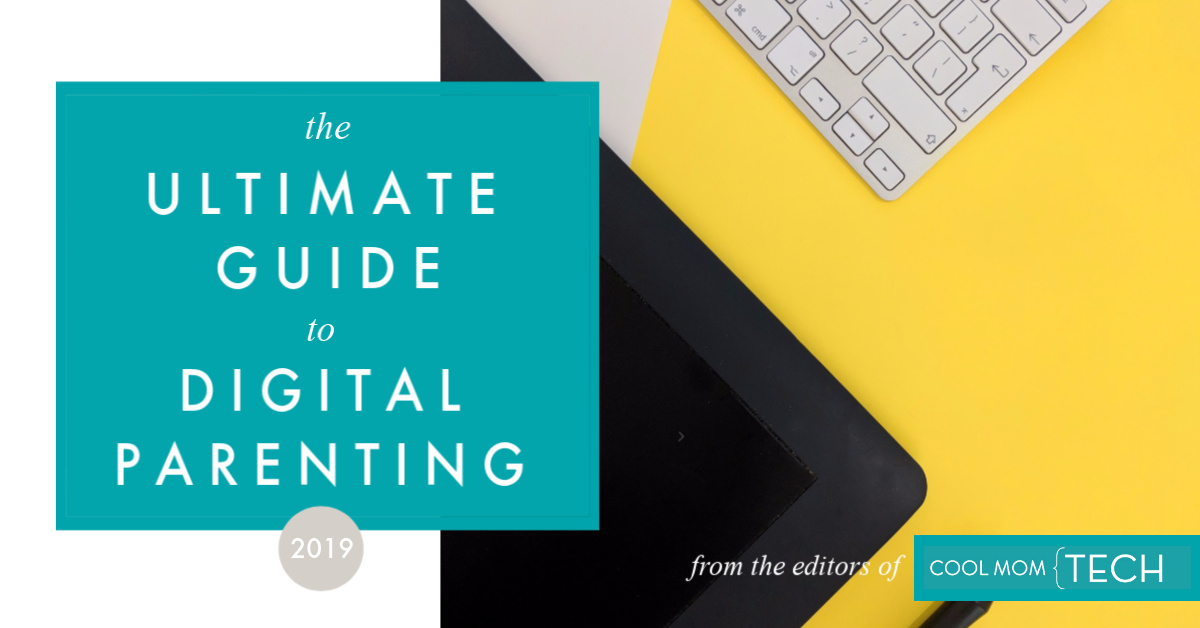 Welcome to Cool Mom Tech's 2019 Ultimate Guide to Digital Parenting! For nearly 9 years, we've been answering questions for millions of parents to help us navigate the digital world, and we're so happy to put lots of them together into one, handy guide.
Our aim is to answer some of the most common questions we get from parents every day, to help you make your own best choices when it comes to your kids, the Internet, social media, digital privacy, and all the other concerns that aren't going to go away if only we close our eyes and wish real hard.
(Been there, tried it, didn't work.)
Whichever stage of tech immersion you and your kids may be experiencing,  we truly hope this guide is helpful for you.
The Ultimate Guide to Digital Parenting:
Parents' Top Questions
While Cool Mom Tech is filled with helpful advice about raising kids in a digital world, the articles in our guide are a great place to start. 
–What are the best screen time management strategies that work for parents?
–How do I know when my child is ready for a smartphone? 7 questions to ask yourself
–What are the best ways to set screen time rules at home? 5 simple methods that work for families
–What are the riskiest social apps for kids right now? 16 that that parents should know about
–What are the best services and tools to monitor my kids' screen time?  5 top picks
–How do I keep my kids safe on social media? 9 helpful tips
Check back often, because we'll be updating all our articles as new info comes along (as it does, seemingly by the second these days) and adding new content through the year. 
And if there are any of your own tips you'd like to share, or advice you'd like from other smart parents like you, we encourage you to join our Out-Tech Your Kids group on Facebook which has become an incredibly helpful, supportive community for those of us with kids old enough to turn on a video game, tap on an app, or ask for a Snapchat account.
Hey, we're all in this together.